Want to win at digital media buying? You need an integrated approach and a performance mindset.
I talk with CMOs all the time who tell me they need help with digital media buying. They're engaged in digital media planning and buying with smart agencies, but their results are inconsistent.
At OBI Creative, we've seen that the secret to success with media buys is using an integrated approach to the media mix.
What is digital media buying?
There's an excellent article answering this fully on my agency's website, but to summarize and level set, think of media buying as developing a strategy that connects your brand message (your ad) to prospective customers, at the perfect moment – which digital channels are best, when and why — and then negotiating the placement of those ads online.
It really is a blend of data, expertise and instinct.
You start with an understanding of your audience and where they are in the sales funnel when they intersect with your ads. Then, you identify the most profitable intersection points for your ideal audiences to find your messages, when it will be most meaningful to them. Typically, this takes the form of an integrated approach.
A proven 5-step media planning process:
Successful media buyers follow a proven five-step process to develop marketing campaigns:
Use market research to identify your target audiences.
Know what motivates your audiences.
Find the times and places where your audiences are most likely to receive your messages.
Put creative images and messages in front of your audiences that will motivate them to take your desired action.
Test and retest your ads and the channels you are using, tweaking them to make them as effective as possible.
Media buying takes place in step four of that process, and it's worth noting how much planning and research goes into a the successful deployment of a digital campaign before placing a single ad.
Why an integrated approach is key
Too often, talented people develop digital media buying plans and the creative that supports them in silos. One department of a company develops digital ads for an SEM campaign. Another creates organic content optimized for search traffic.
Yet another team creates social media posts with paid elements while a fourth team creates retargeting ads and geo-location executions.
All the while, everyone lacks visibility into the others' efforts. Is it any surprise then, when the campaign fails to achieve desired results?
Our clients and prospects live, work and shop in an integrated world. To reach them effectively, digital media buying must be integrated as well.
If you don't invest in digital media buys, your competitors will
Across industries right now, CMOs are investing in brand building. A CMO Survey reported that CMOs expect to spend 11.8 percent more on brand awareness tactics in 2023 than they did this year.
CEOs list brand building, awareness and rebranding as the second biggest priority after customer acquisition, retention and engagement.
Overall, marketing spend is projected to increase next year by nearly 14 percent across all business sizes. Companies are also planning to increase what they spend to advertise new products by nearly 9 percent in 2023.
An example of integrated media buying
Knowing all of this, my agency helped a healthcare startup achieve remarkable ROI on its digital media efforts by investing in an integrated campaign grounded in brand awareness.
We helped our client get ahead of the competition with an aggressive campaign.
While competitors slept, we put together a plan that would help our client stand out in an otherwise quiet period. This move helps them gain market share and share of voice more easily than when everyone else is launching campaigns.
Integrate display, native and social tactics
Working in cross-functional, collaborative teams from the start helped us avoid the silo mentality that plagues so many companies as they approach digital media buying. We identified key conversion demographics and built an ideal audience with them.
Then, we set display, native and social tactics in play.
Digital – We planned display and pre-roll ads designed to gain current leads or leads over time and used those to build look-a-like audiences. We bought inventory where our audiences spend their time digitally AND alongside aspirational brands that would complement our client's brand values.

Native – According to a Sharethrough study, consumers, including business owners and leaders, look through native ads 53 percent more frequently compared to banner ads. We implemented native ads with tailored targeting options for maximum effectiveness.

Social – We developed targeted campaigns for LinkedIn, Facebook and Reddit as we identified target audiences on each of those platforms. We tailored our content and ads to the types of searches key audiences were doing on each platform and found the appropriate intersection points.
Identifying the right audiences, tactics and intersection points is only half of the battle, however. True effectiveness is achieved when you complement campaign activity with a robust data tracking dashboard to chart your progress.
Before campaign kickoff, put measurement in place
We provided our client with a dashboard that delivers:
Real-time access with daily updates
Website visit attribution by DMA or local metro
Data that is sortable by campaign, creative and dates
Location-based tactics that allow for foot traffic reporting
Integration with other systems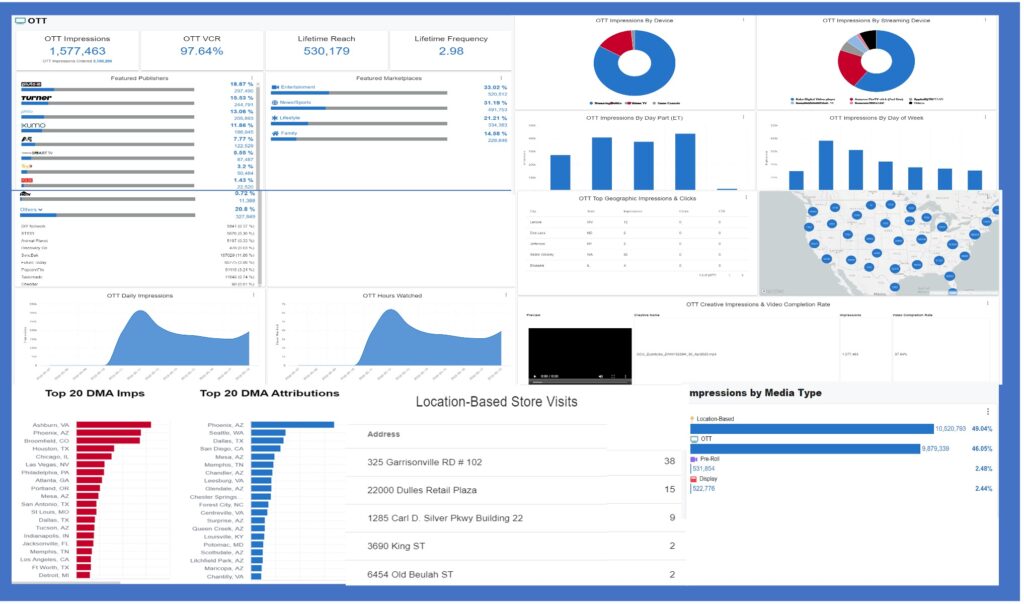 In all my years as a CMO and working with CMOs, I've learned that what decision-makers need most is easy access to real-time data that is presented in a way they can quickly glance at and understand.
What kind of media buying budget do you need?
Do you know the average cost of a 30-second Super Bowl spot?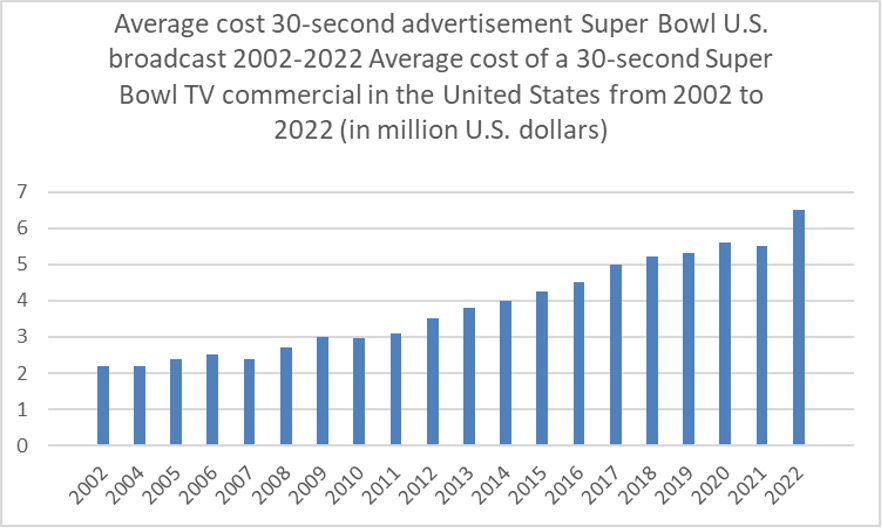 In 2022, it had risen to more than $6 million. Keep that in mind as you consider the following example of a sample budget allocation from the CMO of a healthcare startup.
While the price tag sometimes causes business leaders to choose a cheaper route, when you think about all you're doing with that budget, it almost seems unreasonable not to make this kind of investment in the growth and longevity of your company.
Branding and Content: Develop a defensible brand strategy and build the assets and content you need to show up in a professional way. Budget allocation: $50k-$250k
Outreach: Depending upon the nature of your business, it is always worthwhile to invest in some earned programs to drive awareness to help build reach and credibility. Budget allocation: $80-$200k
Distribution: The next big expense will be for your pay-to-play distribution strategy. Budget allocation: $100k – $500k  
Customer success, retention and community: Setting up the right customer success, retention and community management program is very important. Budget allocation: $50-$100k
Infrastructure: Modern day marketing requires many tools: CRM, website, analytics and marketing automation just to name a few. Budget allocation: $50k-75k
Miscellaneous: Reserve some budget for unforeseen expenses. Budget allocation: $50k-$100k
Campaign results
Through the first four months of our timeframe, our integrated campaign reached an impressive number of targeted prospects:
TV impressions: 19,879,320
OOH impressions: 101,189,144
Radio impressions: 19,203,099
TOTAL traditional media impressions: 140,271,563
Digital channels, which represented 25 percent of our budget, also achieved desirable click through and impression rates.
The key to media buying success
The key to our success, and yours, is integration. When you create your marketing campaigns, do so in an integrated fashion. Make sure your teams are talking to and working with each other.
Remember, we live in an integrated world. We consume media in an integrated fashion. To make an impression, you must be everywhere your prospects are. When they encounter your brand or business, their experience must be consistent and it must be attractive.
Attract prospects to your brand
You can attract the most qualified prospects to your brand by knowing who you are, understanding who your customers are and what they want, and then making sure you are consistent with your messaging and creative across all your campaign tactics.
Then, once your campaign is in play, don't take a 'set it and forget it' approach. Consistently monitor, refine and improve.
Do this, and you'll achieve the ROI you seek on your digital media buying and planning efforts.